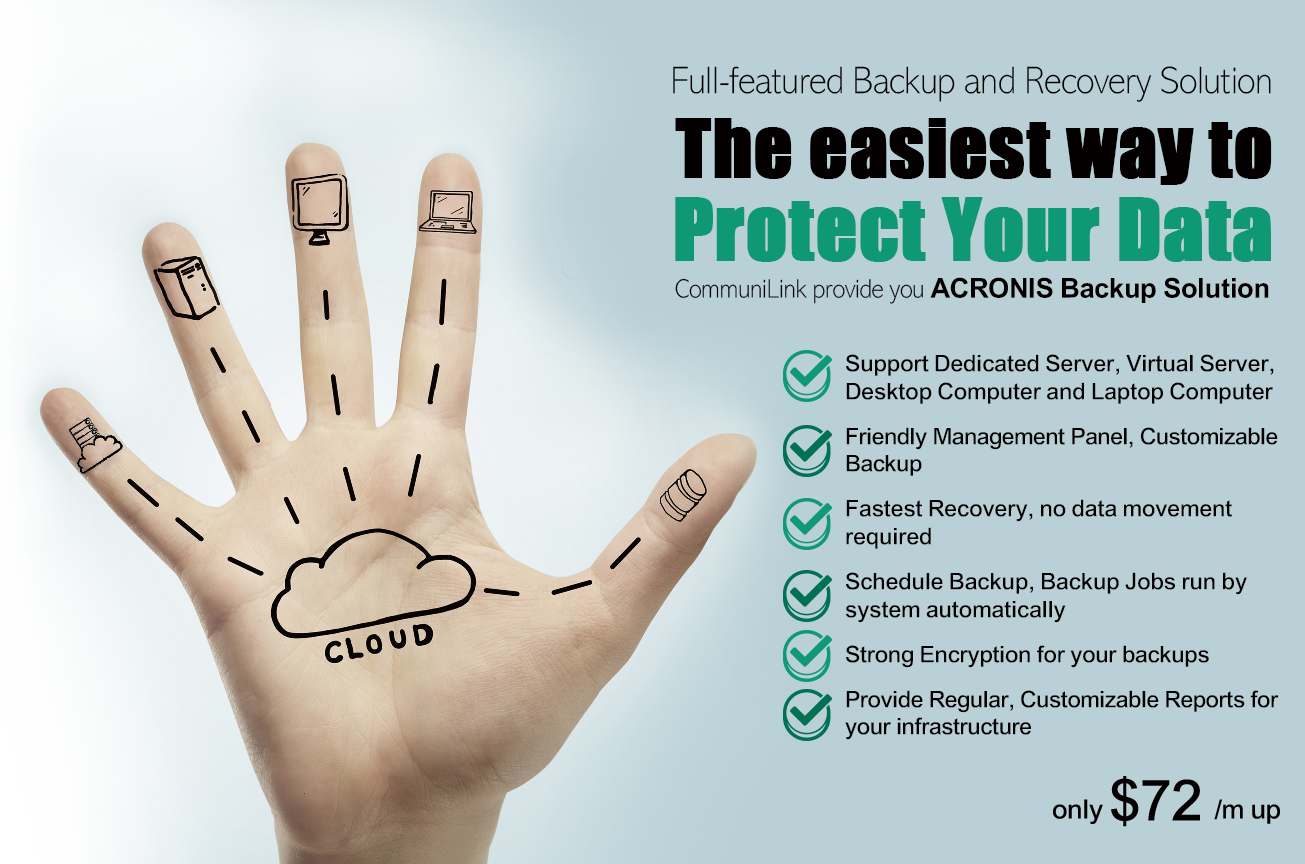 Acronis Backup is an user friendly and fast backup solution for your data, suitable for servers, personal computer or clouds service. With enhanced backup platform, you can implement regular backup on your own according to your needs.
Customizable Backup
Acronis Backup supports dedicated server, virtual server, desktop computer and laptop computer. With the user friendly control panel, users can easily backup the complete image or selected files, folders, items, and applications.
Fastest Recovery
Acronis Backup minimize the restoring time as it directly restore the data from storage to user's device .No data movement required.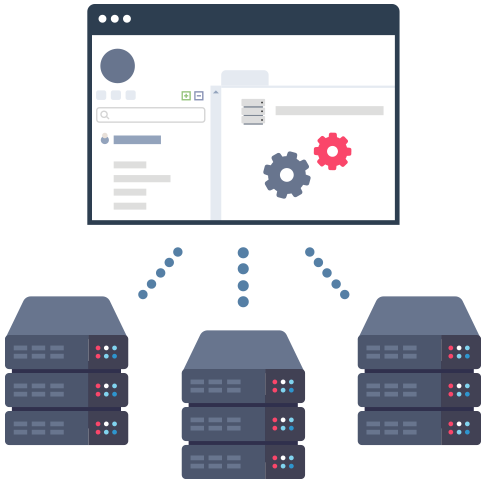 Friendly Management Panel
With the user friendly control panel , users can create own backup plans, view activity history and backup schedule for your device.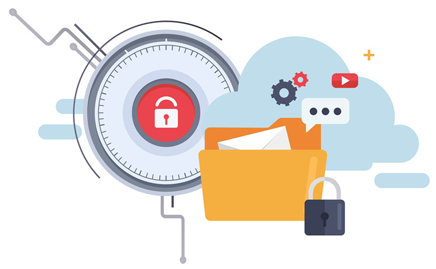 Strong Encryption
Acronis Backup protect your data with 256 encryption. Improve the security of your data.
| | BU50 | BU100 | BU300 | BU600 | BU1200 | BU2000 |
| --- | --- | --- | --- | --- | --- | --- |
| Prepaid 6 months | --- | --- | --- | --- | HK$1080 /m | HK$1,600 /m |
| Prepaid 12 months | HK$80 /m | HK$110 /m | HK$290 /m | HK$550 /m | HK$ 972 /m | HK$1,440 /m |
| Prepaid 24 months | HK$72 /m | HK$99 /m | HK$261 /m | HK$495 /m | HK$918 /m | HK$1,360 /m |
| | Order Now | Order Now | Order Now | Order Now | Order Now | Order Now |
| Backup Storage | 50GB | 100GB | 300GB | 600GB | 1,200GB | 2,000GB |
| Number of Device | 1 | 2 | 3 | 5 | 10 | 15 |
| Customizable Backup | ✓ | ✓ | ✓ | ✓ | ✓ | ✓ |
| Data Encryption | ✓ | ✓ | ✓ | ✓ | ✓ | ✓ |
| Schedule Backup | ✓ | ✓ | ✓ | ✓ | ✓ | ✓ |
| Reporting | ✓ | ✓ | ✓ | ✓ | ✓ | ✓ |